Windhover Labs builds reliable, high-quality, easily extensible software for the safe operation of autonomous drones
Market
Built for the Complete Drone Market
Whether you're building drone avionics, developing applications, or flying commercial drones, Windhover's software is developed to safety-critical standards with the capabilities and reliability needed for autonomous, beyond visual line of sight (BVLoS) operations.
Drone Manufacturers
OEMs, Avionics and Sensor Package Manufacturers
A safe, extensible option for running software on your platforms. Expand upon your capabilities at a low cost with high reliability and quality.
Commercial & Government
Utilities, Agriculture, Delivery, Government Sciences and More
An autonomous platform that gives companies the ability to use drones for a variety of commercial applications such as precision agriculture, package delivery and infrastructure inspection.
Drone Service Providers
Drone Service Providers and Application Developers
An extensible platform enabling you to invent, rigorously test, and distribute your applications to other drone service providers through the Windhover App Store.
Industry
Meeting the Needs of a Growing Industry
The Unmanned Aircraft Systems (UAS) market is in need of more sophisticated and reliable operating software. Software that is easily extensible by developers, meets strict safety critical standards, and reliably provides the capabilities for BVLoS operations.
Avionics and hardware manufacturers want to incorporate the most advanced software and accelerate the demand for their equipment. Many other industries want to use drones for commercial purposes but are slowed down by an inability to extend and adapt existing platforms to their use cases. And safety issues are a major obstacle.
Windhover brings extensibility and reliability together to decrease the time-to-market and mitigate the risks of integrating drones safely into low-altitude airspace.
We can get you where you want to be. Faster.
Let us help you get there.
Contact Us
Trusted by the Best
"Windhover Labs' efforts in improving the OS and software robustness have set a new standard for consumer and commercial drones, and Aerotenna will continue to work closely with Windhover Labs to create more end user benefits."

Dr. Zongbo Wang — CEO, Aerotenna


Ecosystem
Integrated Flight Software Stack and Ground Control Software

—
Windhover Lab's ecosystem includes seven powerful software products: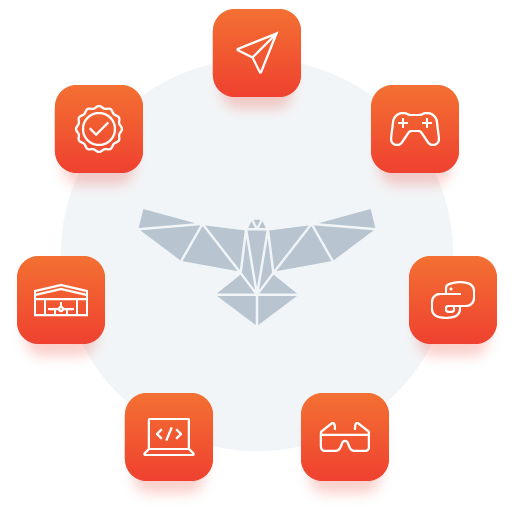 Airliner
Flight Software
Extensible, safety critical autopilot built upon proven space flight software
Commander
Operations Console
Web-based, multi-user, distributed ground control system
Pyliner
User Applications
Scriptable flight control and mission planning with infinite extensibility
Trainer
Simulation
Full featured simulation for software testing and operator training
Workshop
Development Platform
Environment for creating, testing, analyzing, developing and maintaining ecosystem software
Hangar
Online Portal
Dashboard access to the full ecosystem for collaboration and sharing
Checkride
Software Certification
Windhover Labs software certification program
Team
Work with an Experienced Team
We are passionate about the commercial potential of unmanned aircraft to transform the way we live, work, and play.
We are software developers and flight systems engineers with multiple decades of aerospace experience. We are driven to produce high-performance drone software that is easy to implement, test, deploy, and operate.
Windhover Labs has created a software ecosystem for drones to operate in low-altitude airspace, unleashing the creativity of people and businesses to improve lives.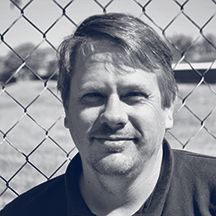 Mathew Benson
Co-Founder
Chief Engineer
Mathew Benson has 13 years of experience leading the development and testing of safety-critical space flight software for the International Space Station, Orion Multi-Purpose Crew Vehicle, and numerous Core Flight Software projects for NASA and industry. Matt is skilled in porting existing capability to new platforms quickly and making sure it works reliably. This experience has allowed him to create a version of space flight software for drones. Matt understands what remotely operated, beyond visual line of sight (BVLoS) software needs offer the vehicle operator. He has a passion to enable the UAS industry to take on the next set of missions. These missions look more like autonomous space missions than piloting exercises.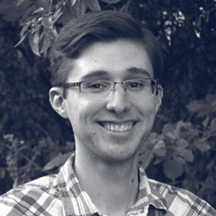 Casey Nalley
Software Engineer
Drone Vehicle Manager
Casey is an electrical engineering graduate with a minor in computer science from the University of North Texas. Prior experience in aviation saw him responsible for planning aircraft avionics and electrical modifications then working to identify the best FAA certification path for aircraft upgrades. He is also a skilled programmer and hardware/software integration expert. Casey has worked in several startup environments and his attention to detail and focus on doing things right makes him a great fit as the vehicle manager for our team.
Contact Us
Interested in our software and engineering services, have a question, or want to get in touch? Give us a little info about yourself and we'll get back to you.